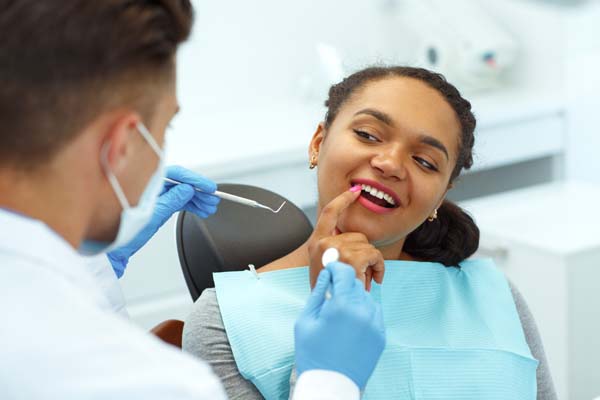 The desire for a cosmetic dentist is becoming more and more popular, as the desire to alter appearance has increased. Determining how to find the right cosmetic dentist can be a difficult process because there are a lot of things to consider.
With the help of this article, finding the best cosmetic dentist for you can be simple! Read on to figure out what you should think about when trying to find a cosmetic dentist to perform your cosmetic dental procedures.
Finding the best cosmetic dentist
Cosmetic dentists are great dental professionals who can alter and enhance the appearance of your teeth. Aside from improving aesthetics, cosmetic dentistry also ensures that form and function are in great shape too.
Consider the following things when searching for the best cosmetic dentist:
Offered procedures
Finding the best cosmetic dentist usually involves deciding what types of procedures you're thinking about. It can be helpful to do extensive research about what procedures each cosmetic dentist offers. While each cosmetic dentist office typically offers very similar procedures, some may offer more involved procedures that may be helpful to be aware of if you or someone you know needs it in the future.
Cosmetic dental procedures, such as dental veneers or clear aligners, may be offered at certain cosmetic dental offices. These can be helpful in improving both the aesthetics and function of the teeth.
Experience
One obvious thing to consider when trying to find the best cosmetic dentist is the experience that the dentist has. Cosmetic dental procedures are likely going to permanently alter your teeth. This means that whatever procedure you have done should be executed by someone who has years of experience.
Cosmetic dentists that have been performing cosmetic dental procedures for years are more likely to be experts in their fields. While new cosmetic dentists have to start somewhere, it can be more comforting knowing that your cosmetic dentist has many years of experience.
Recommendations
A great way to find the best cosmetic dentist is by following up on recommendations. As technology has progressed greatly, there are now recommendations all over the internet. A lot of cosmetic dentist offices have business pages that hold reviews and recommendations. These can be very helpful to someone who is searching for the right person to perform cosmetic dental procedures on their teeth.
Family, friends and coworkers are also great people to get recommendations from when it comes to cosmetic dentists. Everyone knows someone!
Talk to a cosmetic dentist today
Finding the best cosmetic dentist can be challenging, but it is very possible and worth the effort! There are so many great cosmetic dentists out there, but the best ones have experience, diversity in their procedures and some great recommendations by trusted individuals.
If you have questions about cosmetic dentists and how to find the best one, then reach out to our office so that we can help you further. Let our trained professionals assist you in any way that we can. Give us a call or stop by today.
Request an appointment here: https://www.frankforddentalcare.com or call Frankford Dental Care at (215) 302-1746 for an appointment in our Philadelphia office.
Check out what others are saying about our dental services on Yelp: Cosmetic Dentist.
---
Related Posts
April 14, 2017
As a cosmetic dentist in Philadelphia, we correct a variety of challenges that people have with their teeth, among them closing unsightly gaps. This is a fairly common problem to have. Many people end up …