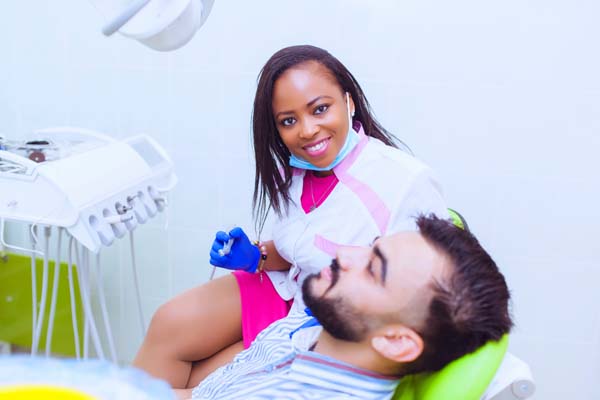 Antibiotic medicines are used almost every day within all types of medicine. Both doctors and dentists make use of antibiotics because they are a useful tool for both medical and dental procedures as well as illnesses that require bacteria to be fought off.
It is important to know why and how antibiotics can help someone that may be having a dental procedure done, they can also be used to help someone get over a dental or medical issue that might be occurring. Knowing how dentists use antibiotics as a helpful tool each day can benefit people who may be wondering why they are necessary. Today, we will go over how antibiotics are a useful tool for dentists.
Antibiotics
What they are
Antibiotics are a type of antimicrobial substance that can fight against bacteria. Medical professionals prescribe antibiotics to their patients in order to help them fight against bacterial infections that might form.
Antibiotics can be given in pill or liquid form depending on the patient's needs or preferences. They can be given to patients of all ages – both adults and children. Dentists and doctors can both prescribe antibiotics.
When they are used
– Sickness
When a person is extremely ill with a problem in their gums or around the teeth, the dentist or dental professional will likely prescribe an antibiotic. People that are experiencing problems with their gums or teeth are more prone to infections forming which can cause further problems later on down the line.
A medical professional may also likely prescribe an antibiotic as well if the patient is experiencing any oral problems. Oral problems can cause further health issues if bacteria begin to eat away at any part of the mouth.
– Procedures
When a person goes to their dentist to have a dental procedure done, they may likely be prescribed an antibiotic once the procedure is finished. Invasive procedures like having dental implants placed, tooth extraction or any other oral surgery typically leaves behind a wound that must heal. When a wound is present, bacteria are likely to thrive on these areas – thus the need for antibiotics. Antibiotics can help the person to fight off infections from forming while the wound goes through the healing process.
The use of antibiotics can really help a person fight off any infections that might form. Dentists and dental professionals use them in the same way that doctors do – by prescribing them to their patients in order to keep the mouth healthy. Antibiotics can prevent bacteria from harming the teeth, gums or even tongue.
If you have questions about antibiotics and their use by dental professionals then reach out to our office today. We have trained professionals who can help you in any way that we can whether it be by answering questions or guiding you through the use of antibiotics. Give us a call or stop in today.
Request an appointment here: https://www.frankforddentalcare.com or call Frankford Dental Care at (215) 302-1746 for an appointment in our Philadelphia office.
Check out what others are saying about our services on Yelp: Read our Yelp reviews.
---
Related Posts
June 16, 2019
Are you looking for more information on orthodontics? Specifically, just how long it will take to straighten your teeth? The only way you can know for sure how long it will take for you to …