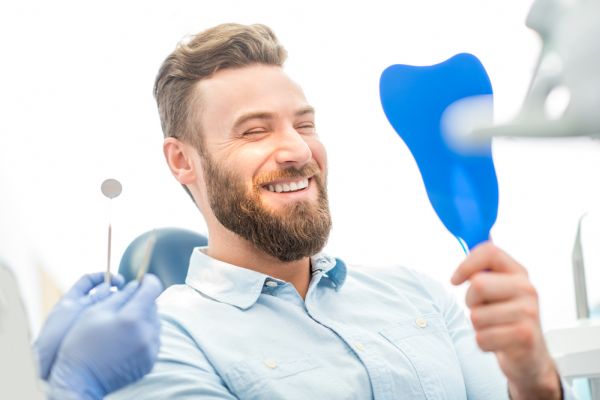 If you are not pleased with the appearance of your teeth, a teeth whitening procedure may help. Although there are over-the-counter whitening kits available to clean stains and discoloration on the teeth, professional teeth whitening is the better route. The reasons are listed below.
The results are better and faster
If patients have a big event coming up soon, they may want to consider professional teeth whitening instead of a DIY alternative. Patients will see visible results after their first session. Also, it will save them from having to fill trays, wear them for some time every night, cleaning them, and diet restrictions. Depending on the extent of the stain, most patients only need one session to see a significant result, which takes about 60 to 90 minutes. A professional can get teeth several shades whiter in a single session, a feat that is not possible with DIY whitening kits.
Access to personalized treatment
At-home whitening is cheaper than professional teeth whitening, but how effective is it? By opting for DIY whitening treatment, patients only have a one-treatment-for-all option. In dentistry, that hardly ever works. At the end of the treatment, a tooth may be somewhat darker than the next one, or it may become too sensitive to the whitening agents. A professional dentist will provide patients with a whitening procedure that works for their teeth, and safely too.
The results last longer
After undergoing two weeks of teeth whitening at home, patients will feel and look great – a significant confidence booster. But chances are that a week later, their teeth will start returning to their previous state, which can be utterly frustrating. Patients need to know that most manufacturers of the DIY teeth whitening kits do not want you to have lasting results. It is bad for their business because the more longer-lasting the results are, the less frequently customers will have to buy the products.
When you visit a professional for teeth whitening, the results last longer. They will use high-quality materials and expert techniques that keep teeth sparkling for a long time.
Lower exposure to harmful chemicals
The truth about DIY whitening solutions is that the chemicals used are not usually ideal for regular contact with the teeth. Some kits contain toxic concentrated chemicals that can be detrimental and dangerous if ingested. That is probably the reason a patient's mouth, gums, and teeth feel somewhat tingly after wearing whitening strips and trays. Professional teeth whitening treatment uses the safest materials available. The dental expert will also be able to achieve better and longer-lasting results without using as many chemicals. This means that patients can get a brighter smile without necessarily jeopardizing their oral health.
In conclusion
Although at-home whitening kits and whitening toothpaste can help, the results are not comparable to what you would get with professional teeth whitening. The quality of dental care you get from the dentist also makes a difference. If you are concerned about the stains and discoloration on your teeth, reach out to your dentist.
Request an appointment here: https://www.frankforddentalcare.com or call Frankford Dental Care at (215) 302-1746 for an appointment in our Philadelphia office.
Check out what others are saying about our dental services on Yelp: Teeth Whitening.
---
Related Posts
June 5, 2019
Teeth whitening options these days are many and varied, making it a good idea for anyone who wants whiter teeth to look into all their available options. Most of the whitening choices are found in …